Communicative Competence
At The Bridge School, we believe that communication is a process of making meaning through shared engagement and interaction. We all have the desire to create meaningful connections with others, to learn and to share new knowledge, to talk and engage authentically with the important people in our lives.
Communicative Competence is "the ability to communicate functionally in the natural environment and to adequately meet daily communication needs" (Light, 1989). In order to develop communicative competence, our students with complex communication needs (CCN) and severe speech and physical impairments (SSPI) need specialized instruction to learn skills that enable them to communicate effectively for a broad range of purposes.
At The Bridge School, they learn to use mainstream technologies and alternative and augmentative (AAC) systems and strategies to bypass, overcome, or augment their natural speech. Proficiency communicating with these tools and strategies fosters access, participation, motivation, and achievement across all curricular areas and life domains. Instruction in developing communication competencies is infused within the context of ongoing academic and social activities at The Bridge School.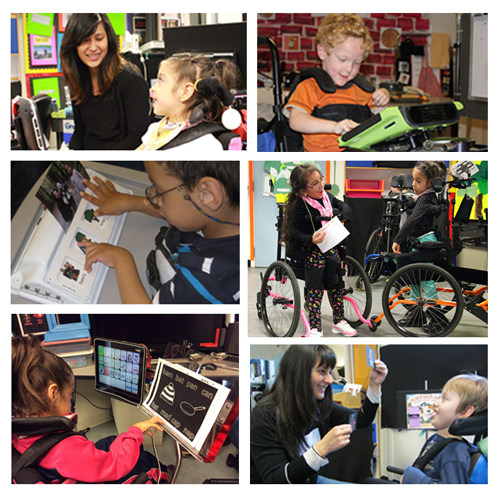 As educators of students with CCN and SSPI we identify 3 core responsibilities:
To teach our students how to use communication support technologies effectively to promote positive interactions and successful communication, and to develop communicative competence skills.
To ensure that important people in the students' lives are equipped with the specialized training they may need to optimize interactions.
To advocate for social change, moving away from a disability model towards models of inclusion, universal design for all, and a culture that embraces difference and values all people and the diversity of the human experience.
In this section, you will find more info about: